Secure Social
Multi Me is a secure social platform that has a range of safeguarding and moderation features built in to enable the safe and happy participation of its users.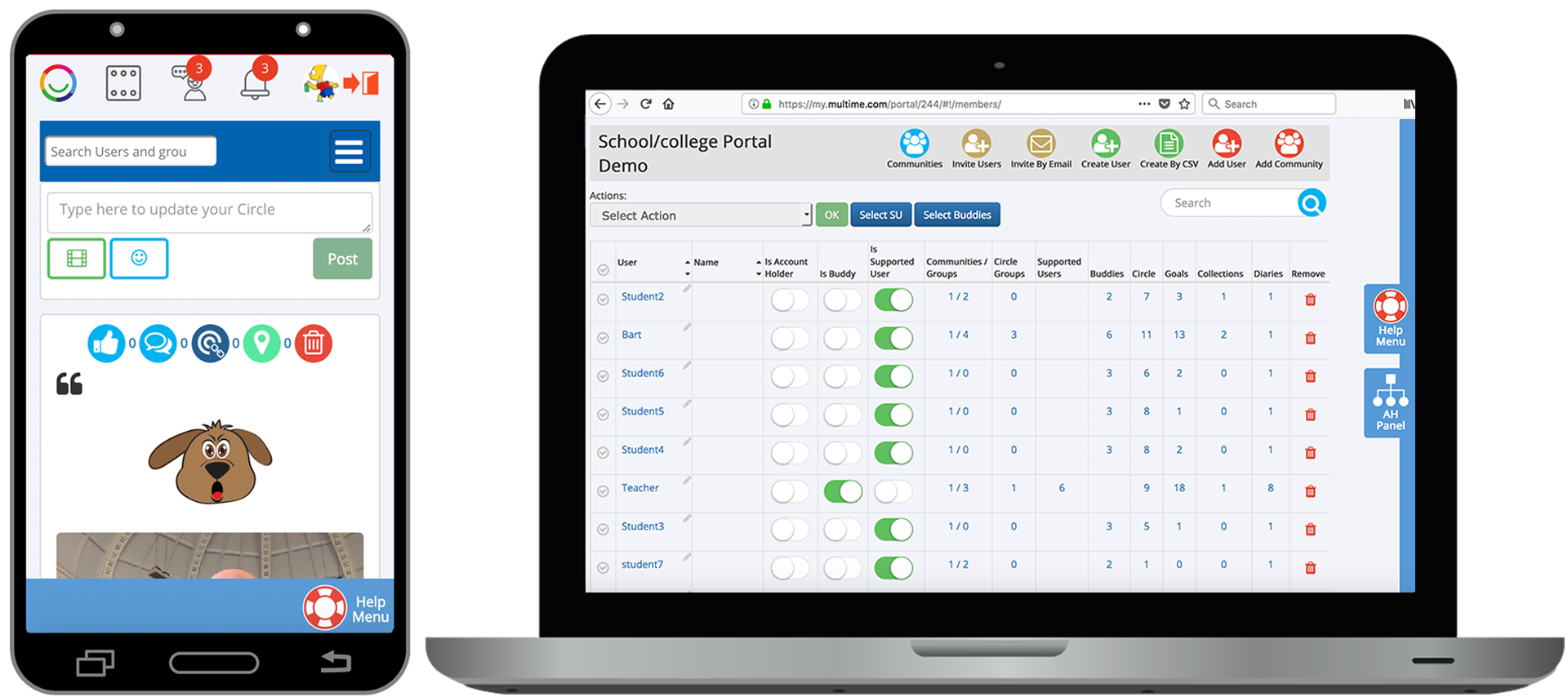 Build your own Multi Me Communities. Communities are ring-fenced and private social networks of users. Community administrators can manage memberships and sharing in their Community, create Groups and message forums and post Events to Community Members. Users can join multiple Multi Me Communities.
Manage your Communities in your own Multi Me Portal. Communities of users can be managed in admin portals by Account Holders. Account Holders are individuals that have been designated to manage certain Communities of Users such as in a school or provider organisation. Users can either be a part of a managed Portal or they can exist independently, outside of any portal management. Account Holder users have access to the AH Panel screen where they have super-admin permissions to manage Communities and their Groups, manage Buddies and Buddy Groups, create and edit users their roles, relationships and permissions and manage user's Stuff, such as their Wiki's, Goals, Diaries etc...
Buddy Users. The Buddy system is a unique safeguarding feature that allows key individuals (Buddies) to support vulnerable users (Supported Users) with their social networking and activity. The Buddy feature helps to keep Multi Me safe, and ensure that users post and share appropriately with others. Buddies also have access to creating content on behalf of Supported Users and managing their Circle of Support. 
Send secure messages using multimedia. Users can send secure messages to their Circle or with their Groups. They can comment on shared content. Messages can contain multi-media posts including video, pictures, audio, text and Stickers.